Ny Nyloni, Sex in Strumpfhosen, Nylo
n, Strumpfhosen, Frauenbeine, Frauen in Strumpfhosen, Swingerclub, Partnertausch, High Heels, Pumps , Fetischsex, Nylonfetisch, erfahrene Frauen, reife Tante, MILF, Lehrerin
nsex, Oralsex, erotische Geschichte
Ny Nyloni
Deutschlands erfolgreichste Autorin für Feinstrumpfhosenerotik, Hotwife und MILF-Fantasien!

Germany´s most successful female author of pantyhose erotic, hotwife and MILF fantasies!

***
My blog
Mein blog
***
Order Bestelle all books in English and German here
Desperate Hotwives - The Series!
starring Fantasy
in
The Call

Watch Part 4 now on
here
The Call
in collaboration with @e.fantasiesland2
A Hotwife to all Chances

starring
styleclassy_
in
The Lady in Black
The Lady in Black
in Zusammenarbeit/collaboration with @styleclassy_
A Hotwife in Tights
starring
Monika
in
A Hotwife`s Life

Watch Part 2 now on
here
A Hotwife`s Life
See my Cover Lady Monika
A Hotwife in Stockings
All my written eBooks
Instagram
English home version
Tutorials for fulfilled pantyhose eroticism
Visit my beloved island of Capri where I live and masturbate!

German home version
Anleitung für erfüllte Strumpfhosenerotik
Komm mit mir auf meine Insel Capri, wo ich lebe und masturbiere!
Lies hier Kostproben von mir
Visit Pointie
Meisterin des Kopfkinos - Königin des geöffneten Zwickels

Queen of open gussets - Master of movies in front of your inner eye!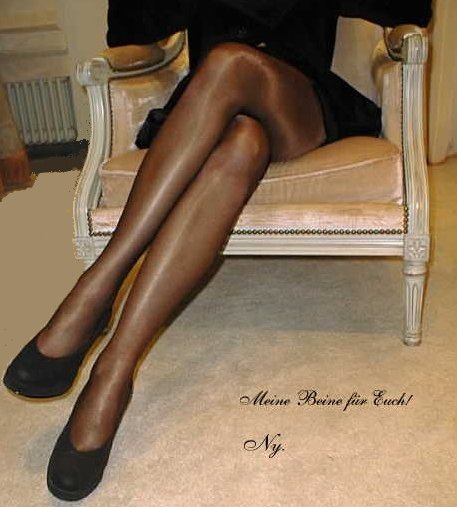 Ny Nyloni seit/since 1997 online